Spontanea Technologies mission is to help businesses create a powerful online presence, easily and economically, using the latest Internet marketing techniques and technologies, while providing superior service and the latest industry information to our clients.
We are committed to developing marketing concepts and plans for our client's web sites, and to maintain them to the highest standards with the advanced technology.
Randy – Vice President, Business Development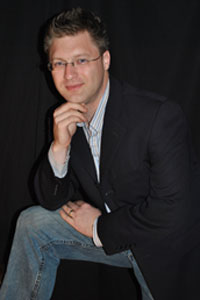 For the past eight years, Randy has owned his own brick and mortar business, and is passionate about business, and direct marketing. In addition, Randy has a deep desire to help people grow and succeed in their business both online and offline.
Through much training and diligence, Randy is skilled at Web Design. He truly understands what it takes to make a website sell, how to monetize a website, and how to use a site to significantly add to your bottom line.
"When it comes to web-design, my philosophy is that a great looking website is only the beginning. There are lots of people out there that can create a decent looking website, but it takes true talent to be able to take a website and use it as an additional stream of income for your business. I Create Websites that Sell, so You Don't Have to."
With eight years as a business owner, he has advised many people to help them grow their businesses.
Randy currently lives in Vancouver, BC Canada
Sandro – Business Development Manager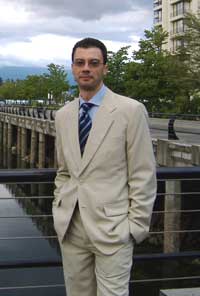 Since 1998 Sandro has been helping ordinary people achieve "extra-ordinary" results in business and in life.
Through his consulting, writing and speaking he has worked with thousands of business people to develop the plans, find the resources and secure the products to make their business a success.
Sandro is considered one of the top experts in his field and he has studied and mentored with renowned business and marketing experts across North America.
His hands-on experience has left him a veteran of business startup consulting.
As a Business Development Manager Sandro works to improve the organization's market position and achieve financial growth.
Sandro currently is managing European key accounts, maintaining a long term relationship with costumers and maximizing sales opportunities for Spontanea Technologies.
He is responsible for achievement of annual sales and profit commitments within the assigned territories across multiple service lines.
Naomi – VP Finance

I have over 12 years of combined experience in all areas of general accounting including payroll processing, accounts receivable and payable, preparation of general ledger, financial statements, tax documents, bank reconciliations, budgeting and financial analysis.
I am also a Fung Shui professional so I decide what goes where in the office. From the colors of the walls to the orientation of the desks and the sitting positions.
Usually people think this is freaky stuff…and they don't believe a word of what I say…until they see with their own eyes.
This is an ancient practice first developed some 6,000 years ago by the Neolithic Chinese and it helps in many areas: getting a raise, a promotion, increasing motivation, creating more harmonious work relationships, etc, etc.
Bob – Creative Director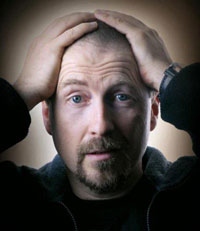 Over the past 30 year Bob has been an artist, art director, designer, and illustrator.
Bob started in the communications business many years ago as a photographer for a weekly Canadian newspaper.
He was the creative director for a content service agency he launched in Bangkok and Hong Kong for three years before coming back to Canada.
He now runs a marketing/design firm in the Vancouver area.
Through the years, Bob honed his skills for a wide variety of clients and products in Canada, Japan, Thailand, and Indochina. He is a creative, energetic leader with the ability to work stress-free through the toughest deadlines; he brings energy to every assignment.
His consultancy in Western Canada, helps small and medium sizes businesses get more for their marketing budgets by providing innovative, cost effective solutions to classic marketing and communications problems.
"Bob is entrepreneurial in nature. Give him an idea and let him run with it." Bruce Rutlidge, Vice President, UNJ (Tokyo)
Shane – Chief Copywriter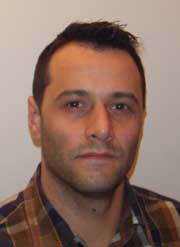 For the last 10 years Shane Has been involved in the Arts and Entertainment industry promoting all kinds of media and events.
Founding "Can You Dig it Entertainment" in 2009, Shane has been the principal Copywriter and Blogger for the Companies group of websites, bringing a charismatic personal touch to the content of the sites.
Currently Shane writes for music, humor/comedy and lifestyle/coaching websites.
Through the years Shane has been involved in a wide variety of writing projects from technical to some bizarre creative writing, bringing a fresh view to projects and subjects that could use a little excitement.
Though most of his experience is in creative writing Shane will take on any project with the same enthusiasm he has for creative writing.
Shane lives and works and the Vancouver area and does various writing project as a freelance writer.
 Alina – Chief Interface Designer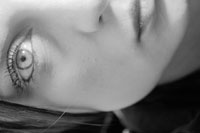 I'm 28 and I was born and raised in Pitesti, near to the beautiful Carpathian Mountains.
My professional experience in web design consists in 5 years of providing clients from all parts of the world with solutions and forward thinking projects for their Companies or personal Businesses. The appreciations of my clients have always proven to me that I made the right choices, also it is one of the main reasons why I love my job.
In conclusion, In can assure you that my services will always be 100% professional and that I will treat every step of your project with the utmost care and detail. Speed, professionalism and reliability have earned me many long term relationships.
Whether your project is a brief customization, a bug-fix or a brand new idea, you can be assured of the quality work that I will provide, delivered on time and a final product that you can be proud of.
Design:
Web design, print and stationary design
Adobe Photoshop
Adobe Illustrator
Adobe Fireworks
Coding:
Adobe Dreamweaver
HTML 4.0, HTML5, CSS, CSS3, SASS
Java Script, PHP (basic)
Basic Sencha Touch (mobile application)
Tan Trinh Head Programmer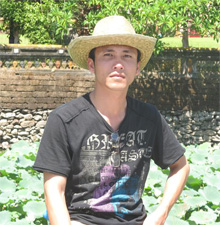 I am Tan and I am originally from the beautiful and far land of Vietnam.
I have 5+years experience in web programming with PHP & MySQL. In my career, I took part of a very large number of web projects working with all kinds of teams and co-workers. I am very easy-going and I possess good working skills in PHP programming, XHTML, HTML, JavaScript, Jquery, Ajax and CSS, understanding databases MySQL / MSSQL. I also have good skills in web development with php, wordpress, joomla 1.5,cakephp and some other open source.
Special skills: I primarily use cakephp, wordpress, and core php. Database systems: MySQL, MSSQL. With WordPress I can do theme, widgets and plug-ins well. Additionally, I also have 2+ years experience with C#, .NET, Flex & actionscript.
Area of Expertise
PHP& MySQL
WordPress
Joomla
CakePHP
C#
 ASP.NET
SQL Server
HTML
XHTML
CSS
Javascript
Flex 3
Actionscript 3
Jquery
 Naveed – Chief Graphic Artist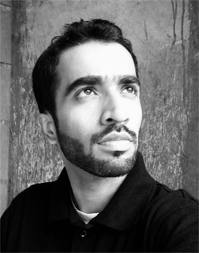 Naveed is Professional Graphic Designer with hundreds of projects under his belt.
Skills:
Logo Design
Brochure Design
Office Stationary Design
Web Template Layout Design
Print Ads
Flyers and Ad Slicks
Label Design
Menu Cover and Booklet Designs
Posters & Signage
Static and Animated Banners
Web Headers
CD and DVD covers
Image Retouching
3DBoxshots