How a Properly Designed Website is the
Most Powerful Tool to Increase Your Sales/Leads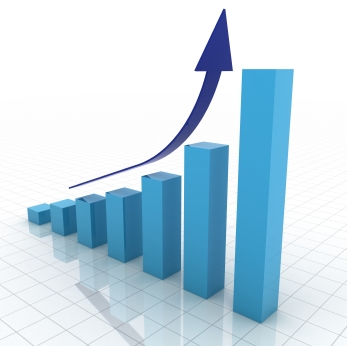 Why do you have a website? Is it just because "you should" or is your objective to grow your business? If you built a website just because everyone else has one, and it seems the thing to do. you wasted your time and money. There, I said it! The goal of almost any website should be to Make Money. Whether that happens by getting people to call you, or sign-up to your email list, the ultimate goal should be to make you money.
If you're busy going from meeting to meeting building relationships, following up on leads, and not paying much attention to your website, you're missing one of the most powerful ingredients in your sales cycle, and leaving money on the table.
Here's a hypothetical scenario of how your website can skyrocket your success and your sales. You're invited to go to an event by a friend of yours. while you're there, you meet some people and give them your card. You gauge their level as interest as minimal in your area of work, but hey, you never know right? Now, you meet one person who seems to be of greater interest in what you do, but you don't have too much time to talk. You ask them to ensure they visit your website. As soon as they get home they punch up your fabulous website. They learn what you're all about, they read your blog and learn that you're so much more then what you do, they can relate to your areas of interest, as well, as they read your blog, they can tell that you really know what you're talking about. They sign-up to your email list, because they want what you're offering them for free. Now you're marketing to them for FREE with their permission. AND… it's all on auto-pilot. In addition, a few days later they call you up and ask for an appointment.
Did you have to call and follow up with them 100 times? No, your entire marketing campaign became on auto-pilot, and you have people calling YOU — Even if you didn't' have much time to present yourself or your business.
If you want to increase your sales/leads, it all starts with a well-designed website.
At Spontanea, we do so much more than build "a website" we develop online marketing strategies that not only bring more people to your website from online sources, but we ensure that when they get to your website, that it will result in your visitors to sign-up to your email list, or call you, or whatever your individual objectives might be.With over 13 years of experience in Internet Marketing, we have helped thousands of people grow their business and make more money through their online presence. Do you want to be one of them?
Contact Us or fill out the form to the right and see how we can help you consistently increase your sales through your online presence.