No Matter How Great Your Website,
It Means Nothing if No One Sees it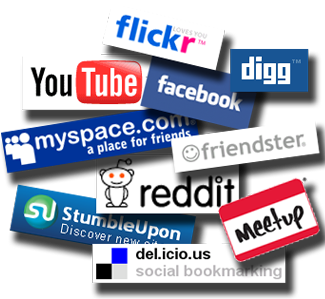 Have you recently built a website? If so, let me ask you a question. What are your stratagies to get people to visit your website?
Social Media is a common answer I hear from people. If I keep posting on Facebook and Twitter and point people to my website, then I can sell a lot. I admit that social media is valuble resource for bringing traffic to your website, but do you know how to use social media effectively to not only bring people to your website, but get them to buy?
Let me ask another question. Do you know anybody who doesn't use Google? Google is still rated as the number #1 method people use to search the internet. Are they going to find you there? On what page?
Whether your goal is to make money online (which it should be regardless of your business) or promoting your brick and mortar business, you need people to find you online. The question is what are you doing about it?
I've talked to people who've stated, "I'm getting 100+ people a day coming to my website" That's great, but are they your "target market"? Is it qualified traffic? There's a very big difference between hits on your website, and getting the right kind of people to your website.
As we have followed social media since it's beginning, and have been doing Internet Marketing for the last 13 years, we can take you from little or no traffic, to having people purchase from your website or calling you as a result of your site on a regular basis. Here's how else we can help you.
Setup your Facebook account to draw more people in
Create Facebook, Twitter, and other social media stratagies that will bring tons of qualfied people to your website
Manage your social media accounts — We can keep your posts on Facebook, Twitter and more updated so you don't have to worry about it.
Increase your followers on Twitter, and Fans on Facebook
Bring your website way up in Google so when someone types in words related to your business they will actually find you
Create stability for your Internet Marketing helping to build a rock solid foundation that will maintain your rankings and keep people coming for months and months to come.
What does all this boil down to? YOU making more MONEY.
Contact Us now for a customized quote and learn how we can help you grow your business.